Cedar County Law Enforcement Center
711 E. South St
Tipton, IA 52772
Driving Directions
Contact Information
563-886-2121
563-886-2095 (Fax)
Sheriff
The Sheriff is an elected Cedar County official serving a four-year term. The Sheriff's Office is responsible for enforcing state, county, and city ordinances within the county.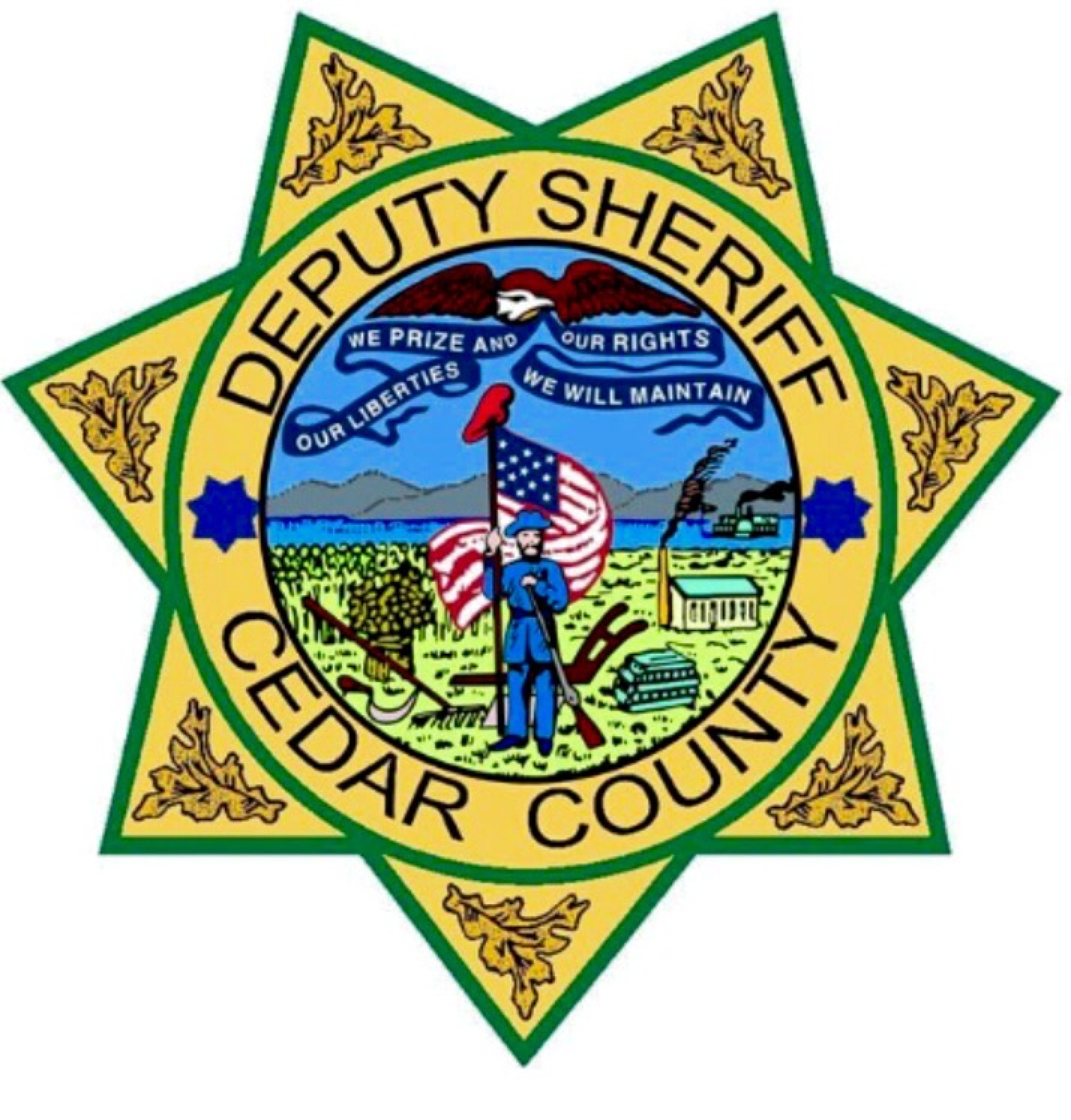 The Sheriff's Office patrols 576 square miles of the county and is the chief law enforcement for the cities of Bennett, Clarence, Durant, Lowden, Mechanicsville, Stanwood, Tipton, West Branch, and Wilton.
Duties of the office include but are not limited to the following: reports of, and investigation of, thefts, vandalisms, assaults, illegal drug activity, reported child and/or domestic abuse, accidents, and all other criminal allegations. Deputies are also responsible for the enforcement of traffic laws. The Sheriff's Office is also required to carry out duties related to civil process, including but not limited to original notices and petitions, sheriff sales, room and board reimbursements, evictions, protective orders and restraining orders, involuntary commitment of persons with mental illness and/or substance abuse, duties related to condemnation of private property and the execution and return all writs, and other legal processes issued by lawful authority.
Sheriff Office employees are members of the Iowa State Sheriff's and Deputies Association.
Our Location
The Sheriff's Office is located in the Cedar County Law Enforcement Center at the South end of Tipton. Turn to the east at the Liberty Trust Bank on South Street and head to the east located behind CDS.