Cedar County Secondary Roads Snow Removal Procedures
posted on 12/22/22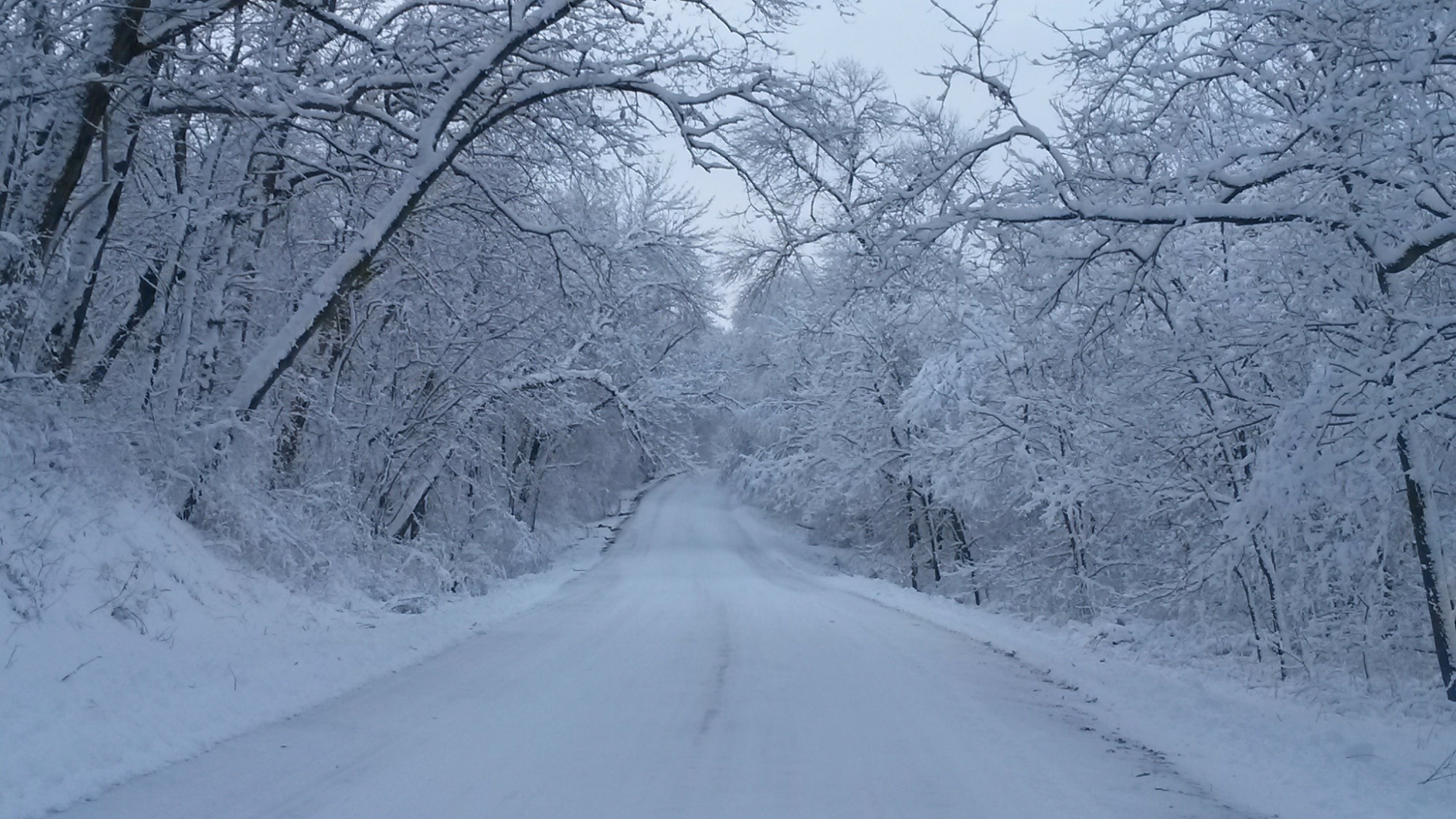 PRESS RELEASE: CEDAR COUNTY SNOW REMOVAL PROCEDURES
For Immediate Use
Contact: Robert Fangmann, Cedar County Engineer
Phone: 563-886-6102
Date: November 7, 2022
Cedar County's Secondary Road Department will work hard to try to get roads open as quickly as possible following a snow or ice storm. As drivers and users of the road system, everyone should be familiar with our plan of action to clear the roads.
Our snow removal procedures are based on Cedar County Ordinance Number 6, passed by the Cedar County Board of Supervisors on October 17, 1984 and amended on October 16, 2019. This ordinance establishes Cedar County's policy and level of snow and ice removal and maintenance under these conditions. Copies of the ordinance are available from the county engineer's office and may be requested by stopping by or calling 563-886-6102 or the ordinance is available on the Cedar County website at www.cedarcounty.iowa.gov under Departments, Secondary Roads.
County operating procedure when winter weather threatens is for our staff to begin checking road conditions between 3:00 and 4:00 A.M. Our staff determines the severity of the storm and the level of snow removal response necessary and appropriate for weather conditions. They also consult our weather system to view current road conditions throughout the state to help anticipate the length and severity of the storm. Our staff calls out road employees who operate snow removal equipment. Secondary road forces will generally not operate before 6:00 A.M. or after 5:00 P.M. on the paved roads or before 7:30 A.M. or after 4:00 P.M. on the unpaved roads, except in emergencies.
As stated in the county policy, paved roads will be opened first. If conditions are such that the road graders are needed to help in snow removal on the paved roads, the opening of unpaved roads will be delayed. As we begin to work on unpaved roads, we will open all unpaved roads that are above level B service to one lane and then improve them as time and weather conditions allow. Level B roads may not be plowed at all during the winter.
If weather conditions create hazardous working conditions as happens during heavy falling or blowing snow, snow removal units may be pulled off the roads.
Cedar County Secondary Road forces will respond to emergencies outside normal working hours and/or interrupt the normal sequence of service when conditions where loss of life is probable, where a serious injury has occurred, or where extensive loss of property is imminent. These conditions should be verified through the sheriff's department 911 operator. Persons living in rural areas who have potentially life-threatening medical conditions, including pregnancies, should have their physician contact the sheriff's office before an actual emergency. This early contact will allow us to know your location and plan an efficient response in advance. Please submit written authorization from your health care provider.
The county will respond to emergency conditions either during or after a snowstorm. Persons making false reports of an emergency to an officer, official, or an employee of Cedar County or who cause a false report to be made, shall, upon conviction, be subject to a fine of $100.00 or imprisonment of not more than 30 days in the county jail. This may sound very severe for a false report of an emergency, but in some severe weather conditions, the patrol or truck operator's life and county equipment are at risk should the operator experience equipment breakdown or become stranded in the snow when responding to a false emergency. At the very least, the false emergency report delays snow removal, system wide, as one or more units is forced to deadhead from its normal route to reach the caller, causing a holdup in the completion of snow removal operations. False reports inconvenience the public and add expense to taxpayers.
Please remember not to push or pile snow from your driveway onto or across the roadway or shoulders. This creates a hazard to the traveling public and offenders could be held liable if an accident were to occur. Try to plan ahead and keep food and sufficient heating fuel on hand in case snow removal is delayed for a couple of days because of the severity of the storm. If winter weather is threatening, do not travel unless it is an emergency. It is better to be stranded at home than in the middle of a snowdrift. If you absolutely must travel in threatening weather, make sure someone on both ends of the trip knows your route and your estimated time of arrival, and pack a winter survival kit so you are prepared if you do become stranded.
The Cedar County Secondary Road Department will work again this winter to minimize the inconvenience to the traveling public that winter storms cause. With your cooperation and patience, we will get through the upcoming winter season.