Additional Boat renewal notice sent from the DNR
posted on 6/3/22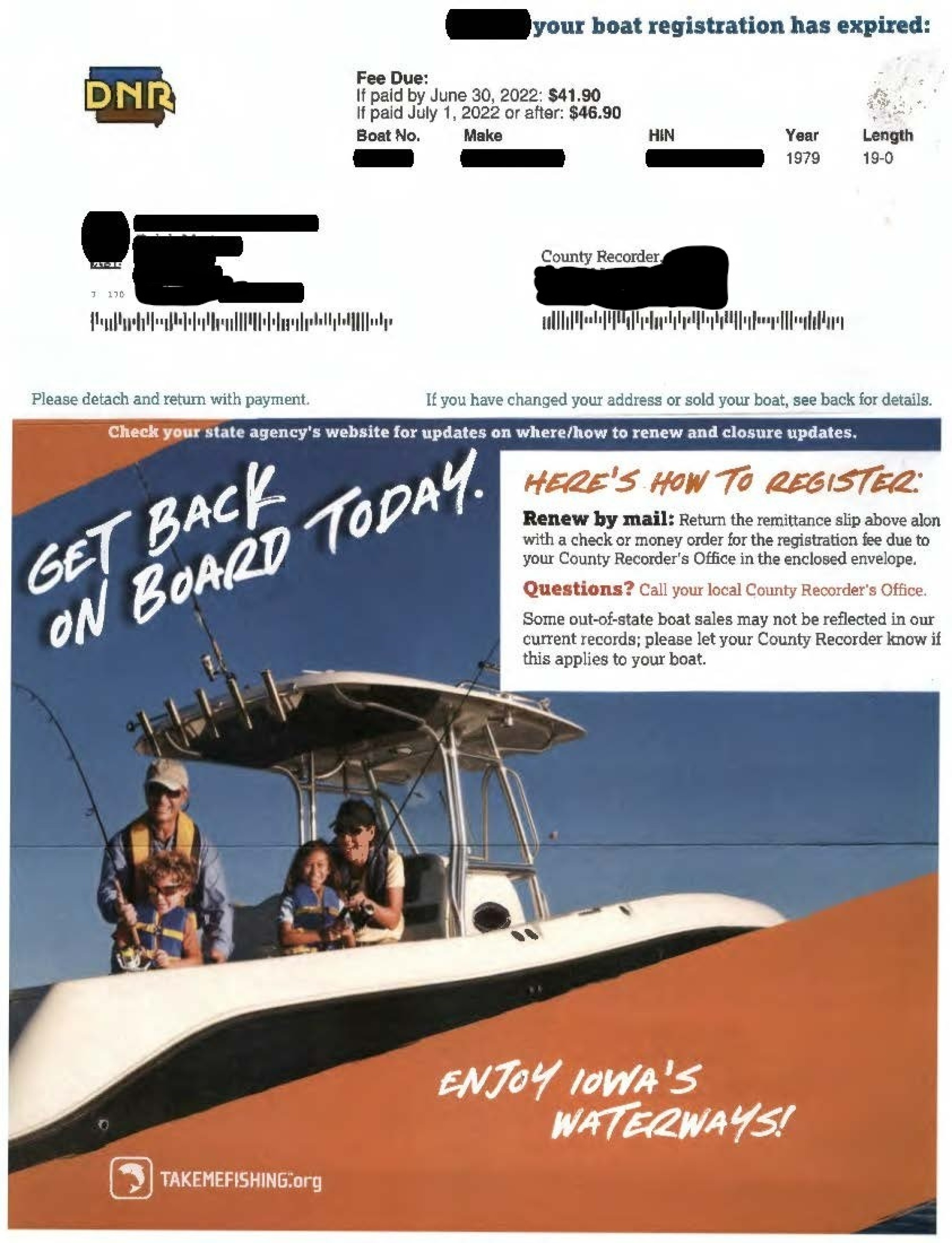 Did you receive one of these notices in the mail?
It was sent from the Iowa Department of Natural Resources in partnership with the Recreational Boating & Fishing Foundation on delinquent vessels.
All boats in the State of Iowa expired on April 30th, 2022. If you have already renewed your vessel or not planning to use it, you may disregard. However, if you sold the boat, it's junked or destroyed please let us know to update your record.
We are aware that some Boat owners received notices even though they renewed in the month of May. If you received a notice and have the current blue 2025 decals on your boat, please disregard the mailing notice.
We apologize for any confusion that this mailer from the DNR may have caused.